Special course request
You can request to participate in a course outside of your regular programme of study. This request will be evaluated by both your own faculty and the faculty that offers the course. After you have received an approval for your request the faculty will make sure you are booked for the course.
The course finder can be of assistance to find a course that is of your interest.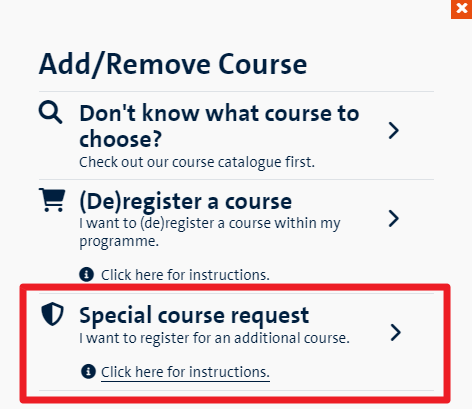 Special course request
Click on the 'Add/remove course' button on the My courses page
A pop-up appears and select the option 'Special course request'

Overview of requests
An application will open in a new tab of your browser which allows you to request an additional course
You see an overview of previous request if you have any
Click the 'Next' button to start your request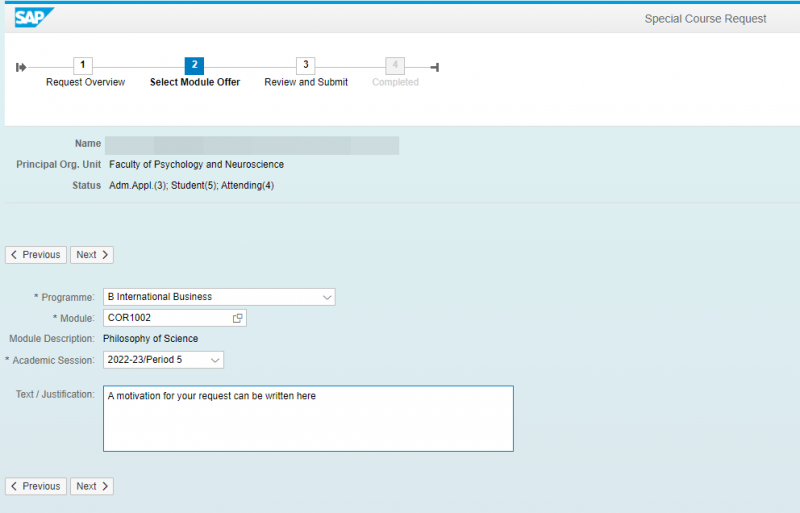 Select programme and course
Select the programme of study for which you want to request an additional course
In the field 'Module' you need to enter the course code. You can use wildcards like * to search for courses.
Click the icon with squares in the righthand side of the field 'Module' for a search help pop-up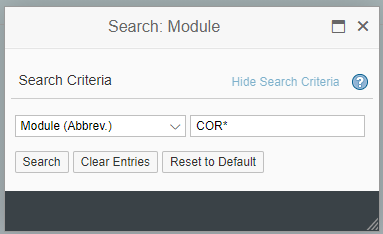 Enter course code
Enter the course code and click the 'Search' button
You can use the Course finder to find a course that might interest you or find the correct course code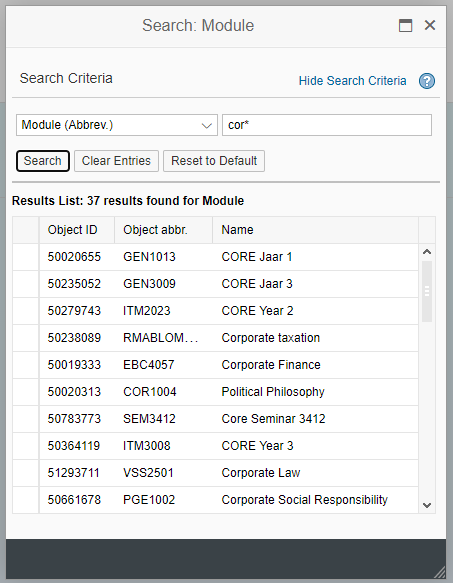 Select your course
A list of courses that match your search criteria will show up
Select the course of your choice by clicking on the blank square in front of the course
The course code will appear in the screen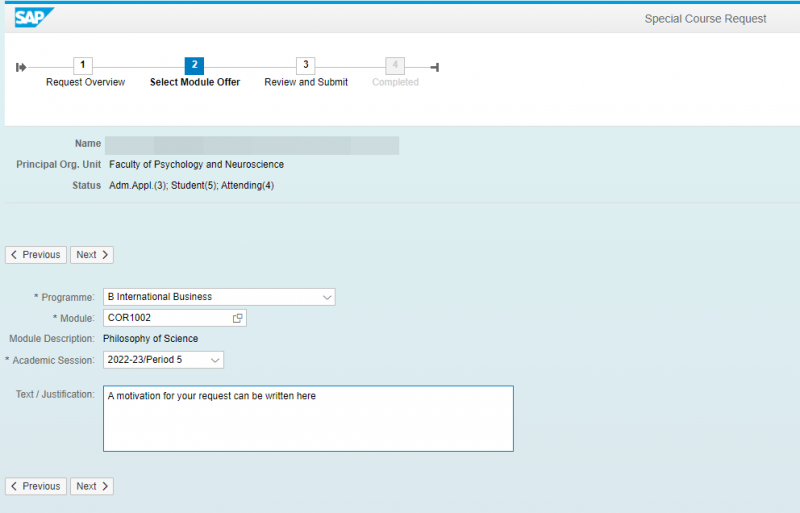 Select academic period and motivate request
Select the academic period in the field 'Academic session' in which you want to participate in the course. Only the academic periods in which the course is offered are listed.
Enter a motivation for your request in the text field
Click the 'Next' button to continue your request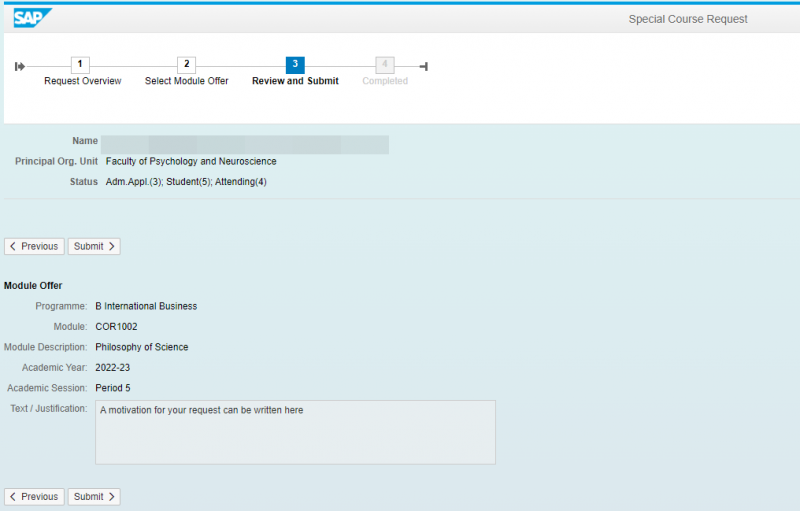 Check your request and submit
An overview of your request appears. Check all data that you have entered.
Click the 'Submit' button to sent your request to your faculty for further approval.