My Links
Here you will find a list of important UM links.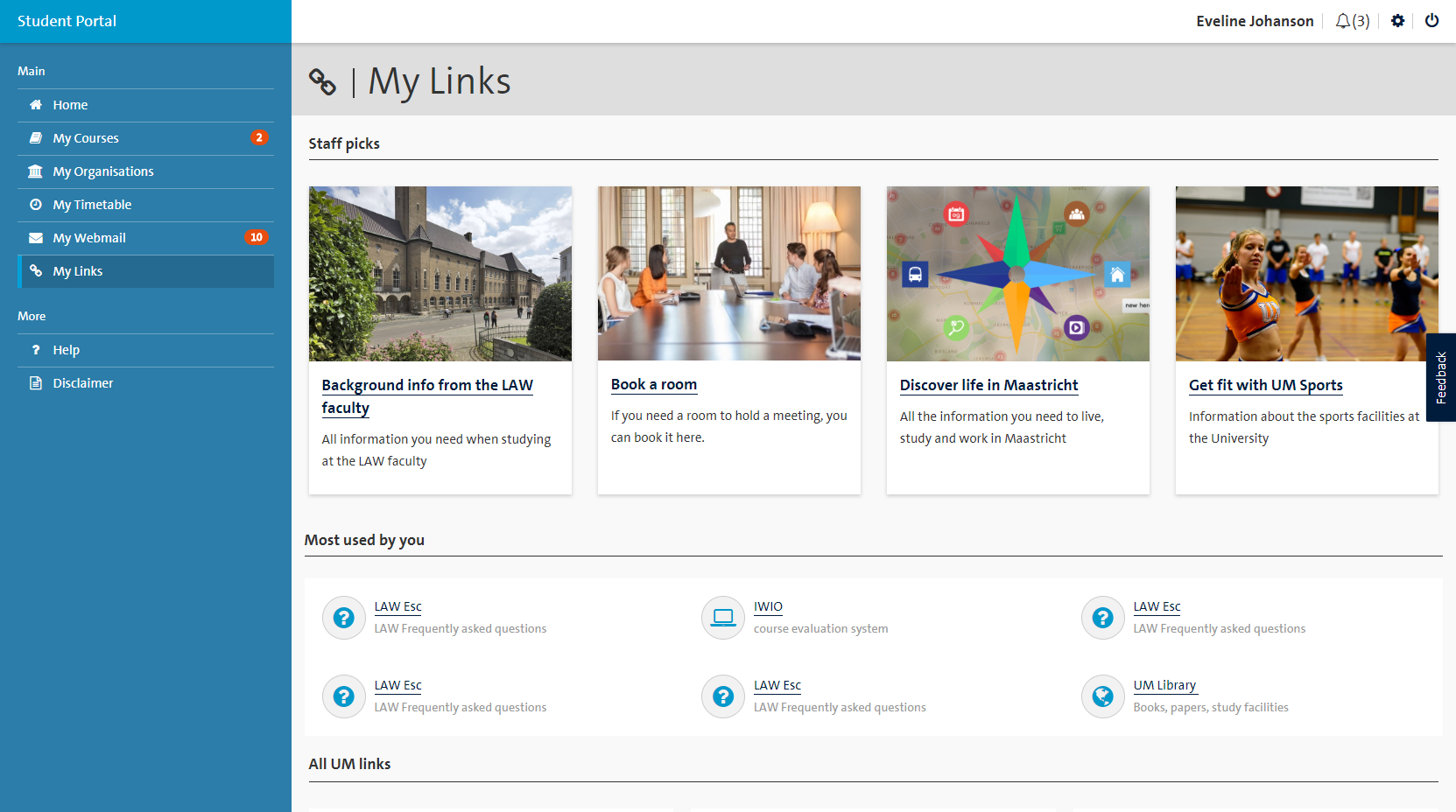 My Links
Composed list of UM links.
The links you use the most are shown at the top section: 'Most used by you'.
All links are grouped per category.
Option to add or delete links of other faculties.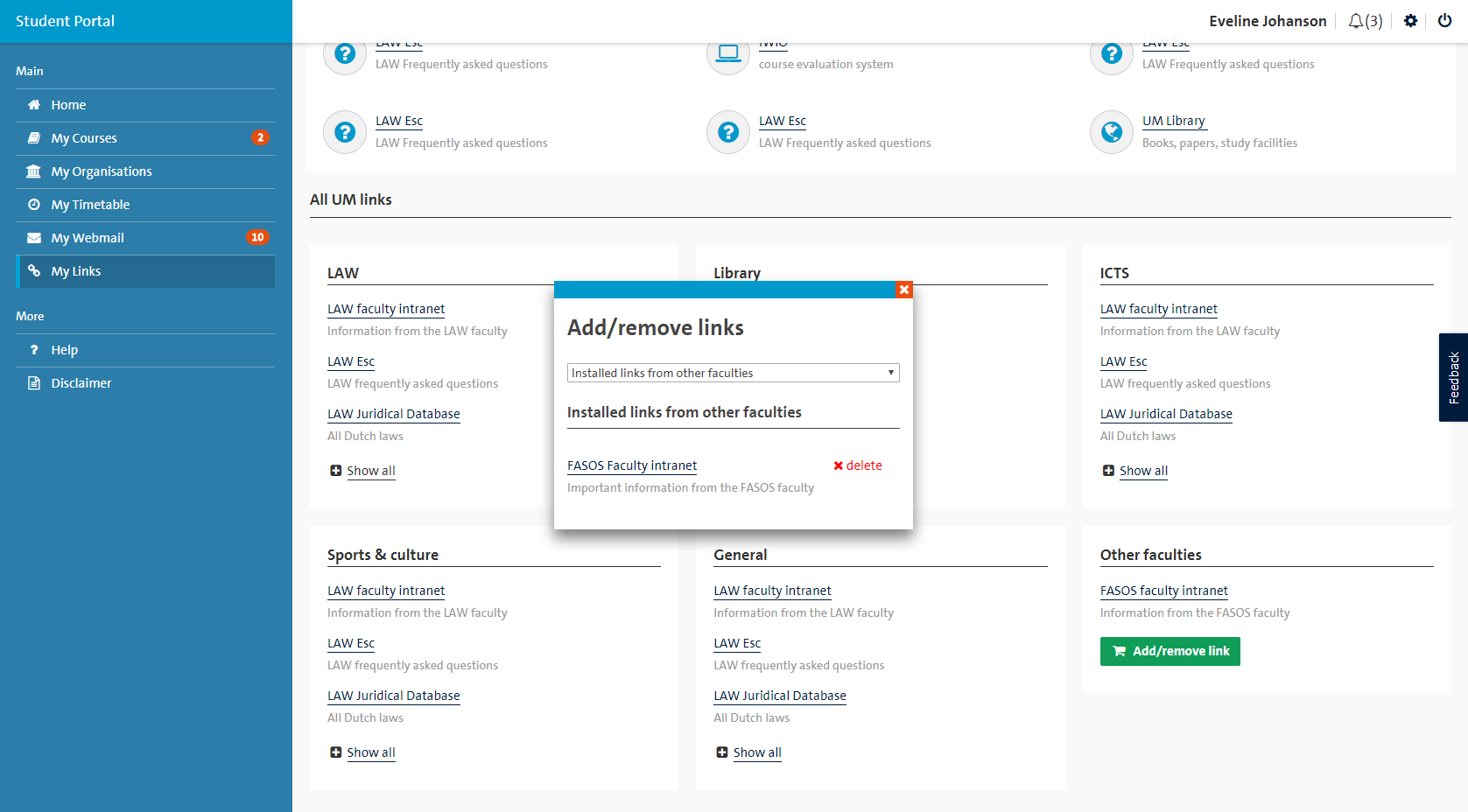 Add/Remove links
Add and delete links from other faculties.